March in village of Bor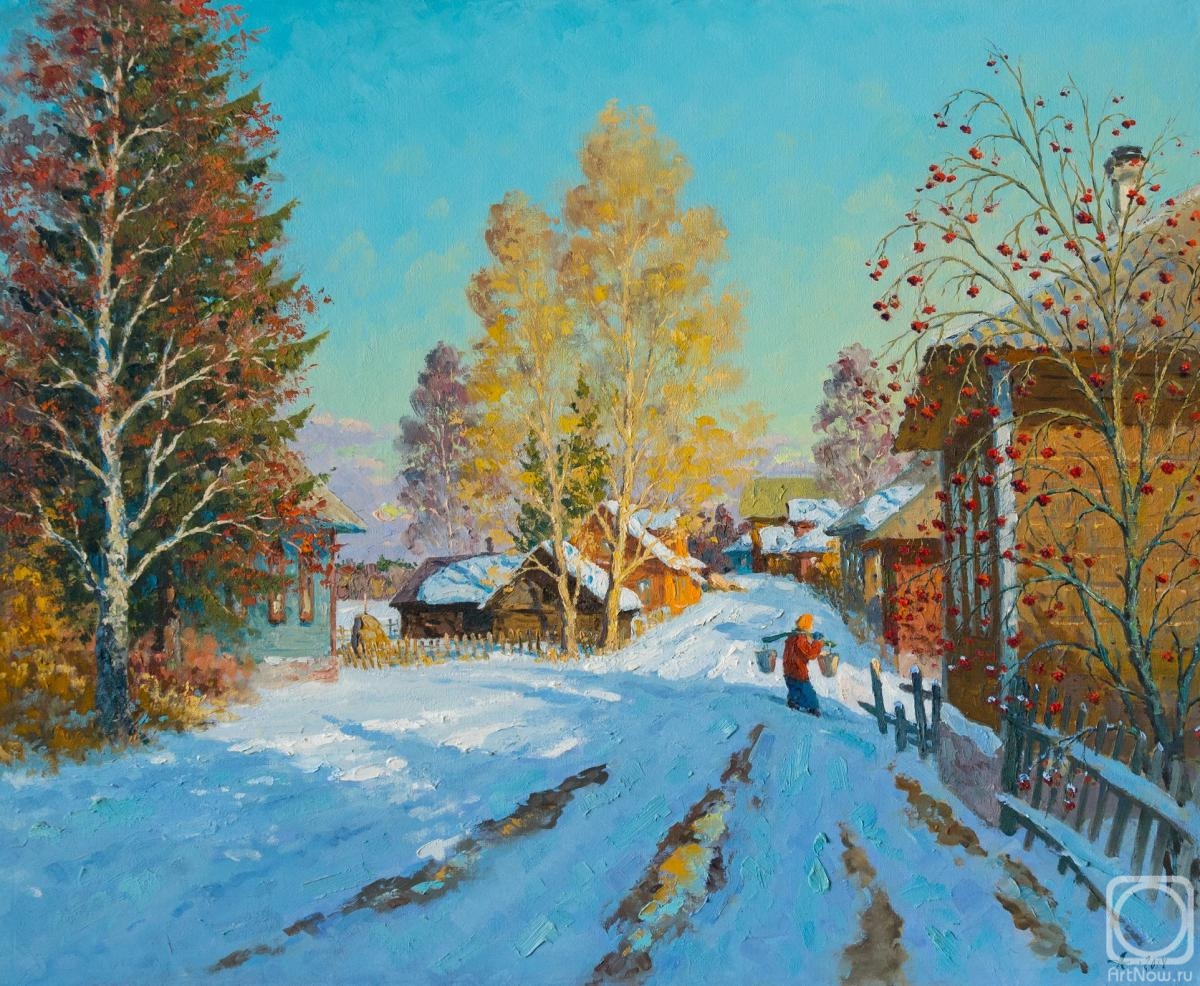 canvas/oil 69.5cm x 84.5cm 2014
Available!
Price 1090 USD

Add to cart
or
buy now
e-mail to the artist's agent
Publication date: 2020.07.21
Attention! This painting will be shipping without a stretcher, in a tube!
Winter sunny day in the Russian village of Bor. Along the snow-covered street, under the branches of tall fir trees and branched birch trees, there are wooden houses. Between the houses there are small haystacks. At a low hedge the mountain ash dropped its bright red bunches. On the way to the house there is a woman, wrapped up in a warm shawl. On the rocker she carries a bucket of water.