Suzdal, Antipievskaya and Lazarevskaya churches, sunset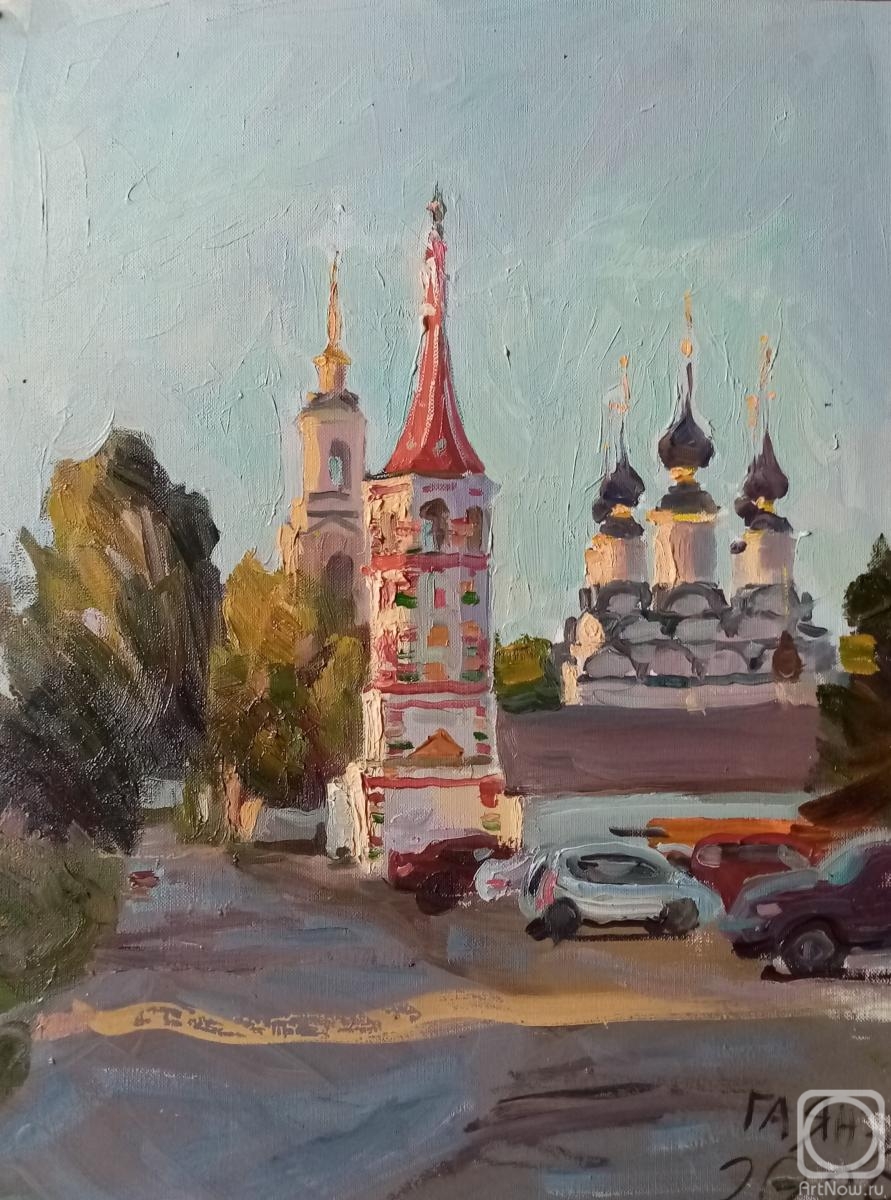 paper/oil 40cm x 30cm 2020
Available!
Price 20 USD

Add to cart
or
buy now
e-mail to the artist
Publication date: 2020.09.28
A sketch from nature, painted in Suzdal in early September during the open air "Russian Atlantis".
Perspective of Staraya street from the side of the Trade Rows. On the left is the bell tower of the Monastery of the Deposition of the Robe, in the middle is the elegantly painted bell tower of the Antipievskaya Church. And on the right - the domes of the Lazarevskaya church.
To my right was the building of the Suzdal State Traffic Safety Inspectorate, near which there were cars of local servants of the law.
But I could see a sewer hatch at the edge of their Parking lot that rose high above the pavement. Cars, of course, drove around him.
"If I sit on this hatch, no one will interfere with me, and I will not interfere with anyone!"
I settled down with my folding chair on the hatch and worked in comfort!