Holy Trinity-St. Sergius Lavra. Evening bell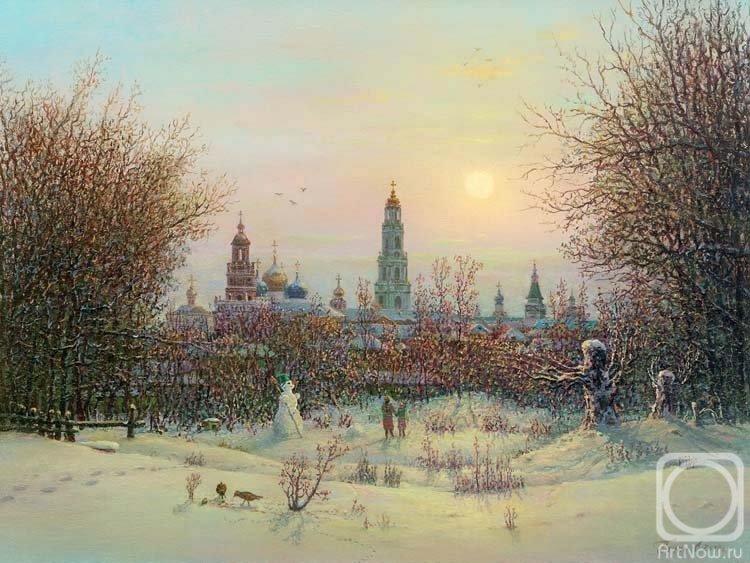 canvas/oil 30cm x 40cm 2019
The artwork is framed
Available!
Price 2042 USD

Add to cart
or
buy now
e-mail to the artist
Publication date: 2019.12.18
Trinity-Sergius Lavra is the largest monastery of the Russian Orthodox Church with a long history. Located in the city centre of Sergiev Posad of the Moscow region, on the river Konchura. In the Holy Trinity Cathedral of the monastery are the relics of the founder of the monastery, St. Sergius of Radonezh.