Insel des Vogels Ruh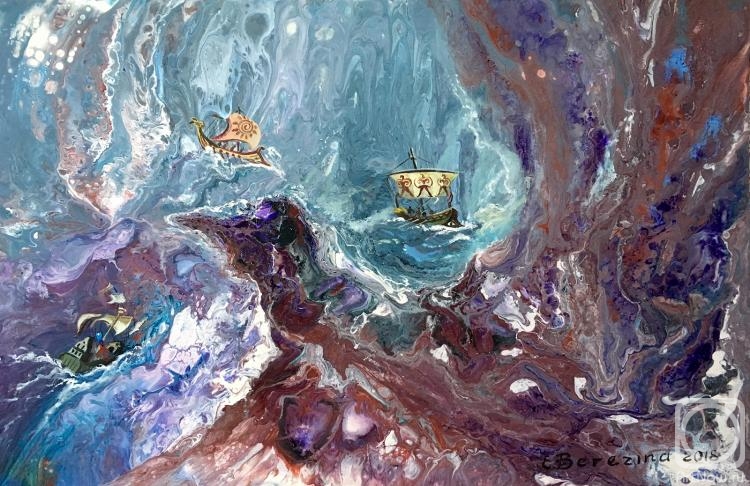 cardboard/acrylic 39cm x 58cm 2018
Available!
Price 165 USD

Add to cart
or
buy now
e-mail to the artist
Publication date: 2018.01.06
It seems that the bird Rukh existed even in the time of Marco Polo. The great Venetian traveler writes about her like this: "It is said that a strange bird arrives at a certain time of the year, from the south a strange bird called either Rock or Rukh. She reminds the eagle, but much more and so strong that it can carry in the clutches of an elephant. Raises an elephant to a high altitude and kills, throwing it to the ground. Then he goes down and eats meat. Those who saw it say that the length of its outstretched wings from the end of one wing to the end of the other is 16 steps, the length of individual feathers is 8 steps. I think that we are talking about the griffin which is depicted as half a bird, half a lion. I asked people who supposedly saw what she looked like. Answered: like an eagle. "

Many saw the bird. Monk Mauro on the map, issued in 1495, recorded that in 1420 a hurricane threw a sailboat to India on the southern coast of Africa. Further, Mauro writes: "Shipwrecked sailors ate eggs of the bird Rukh. The capacity of the egg is about 20 liters, the length of the outstretched wings of the bird is 60 steps. This bird flies very quickly and can easily carry an elephant. "