Moscow. Arbat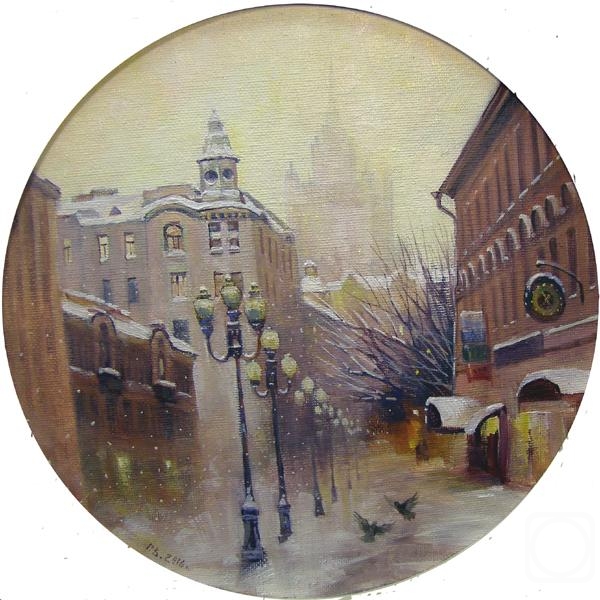 cardboard/oil 22cm x 22cm 2016
Available only for commission
Price
206 USD
Delivery is possible to Russia only

Add to cart
or
order now
e-mail to the artist
Publication date: 2017.01.31
The old Arbat - one of the main sights of Moscow, a pedestrian street, very popular among tourists, with a set of souvenir shops, cafes and little shops.
The history of the Arbat contains more than five centuries – since the 16th century smiths and handicraftsmen lodged here, and at Ivan the Terrible the extensive streletsky settlement appeared. In 1736 as a result of the next especially strong fire the most part of the wooden building existing in those days burned out, and on the Arbat stone mansions of the most notable noble families – Golitsyn, Sheremetyev, Tolstykh, Gagarin began to appear. Since the end of the 19th century the image of the street changed again – aristocrats were succeeded by merchants and the intellectuals, profitable houses, benches, boutiques, restaurants appeared.
Soviet period also left the mark in the form of destruction of most churches, construction new and reconstruction of the existing buildings in constructivist style, instead of spacious apartments communal flats appeared.