Jewelry set "Blue" glass fusing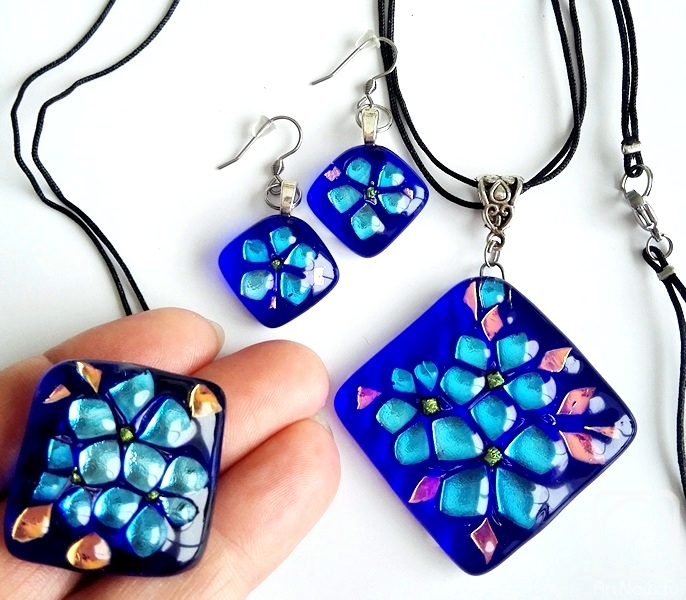 glass 4cm x 4cm 2020
Available!
Price 58 USD

Add to cart
or
buy now
e-mail to the artist
Publication date: 2020.01.03
A luxurious set of jewelry made of dark blue glass with a blue dichroic can be a wonderful gift for your beloved woman (or yourself beloved)! A very beautiful and deep shade of blue was chosen for the base, and blue forget-me-nots are so bright and delicate!..
The pendant and ring are large squares with a side of 4x4 and 2.7x2.7 cm, they look very bright, will suit both brunettes and blondes. The ring is dimensionless (detachable). The earrings are small and quite light (1.7x1.7 cm square), but very noticeable. Surgical steel earrings with silicone plugs, but I can supply you with other accessories.
Jewelry with dichroic glass looks stylish and expensive, which is not surprising, because in the manufacture of such glass precious and rare metals are used. This coating is reliably protected from external influences by a layer of transparent glass, so that it will not fade and will not be scratched from time to time! ..
When buying, write to me what length you prefer, and I will make laces of any length convenient for you.
Glass jewelry can be sent even by simple mail - I will pack super reliable!