Wall clock "Desire", fusing, glass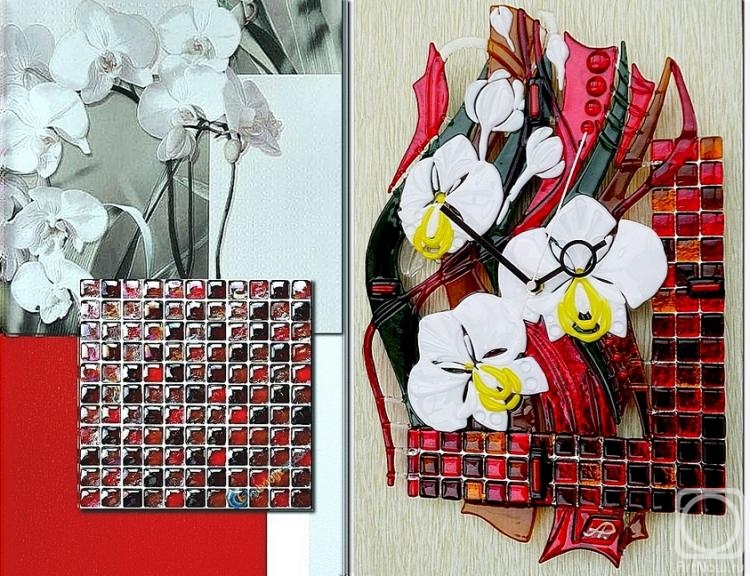 glass 40cm x 27cm 2014
The artwork is framed
Available!
Price 249 USD

Add to cart
or
buy now
e-mail to the artist
Publication date: 2014.04.04
These watches are made to order for an anniversary gift. I was asked to take into account the elements of the finished interior stylish kitchen with dark red wallpaper, mosaic kitchen apron and white orchids on the tile insets. Overall hours were asked to make background in red and brown colors, and so they are not have merged with the color of the walls, I decided to stick the mirror adhesive tape from the underside of all the hours under the cherry and the details checkered.
I can do something similar for you! Exact repetition is impossible - and it is not interesting! When ordering, you can discuss the shape, size and other details with a some price adjustment.