Copy of T. Blinks' painting "Dogs after the Hunt"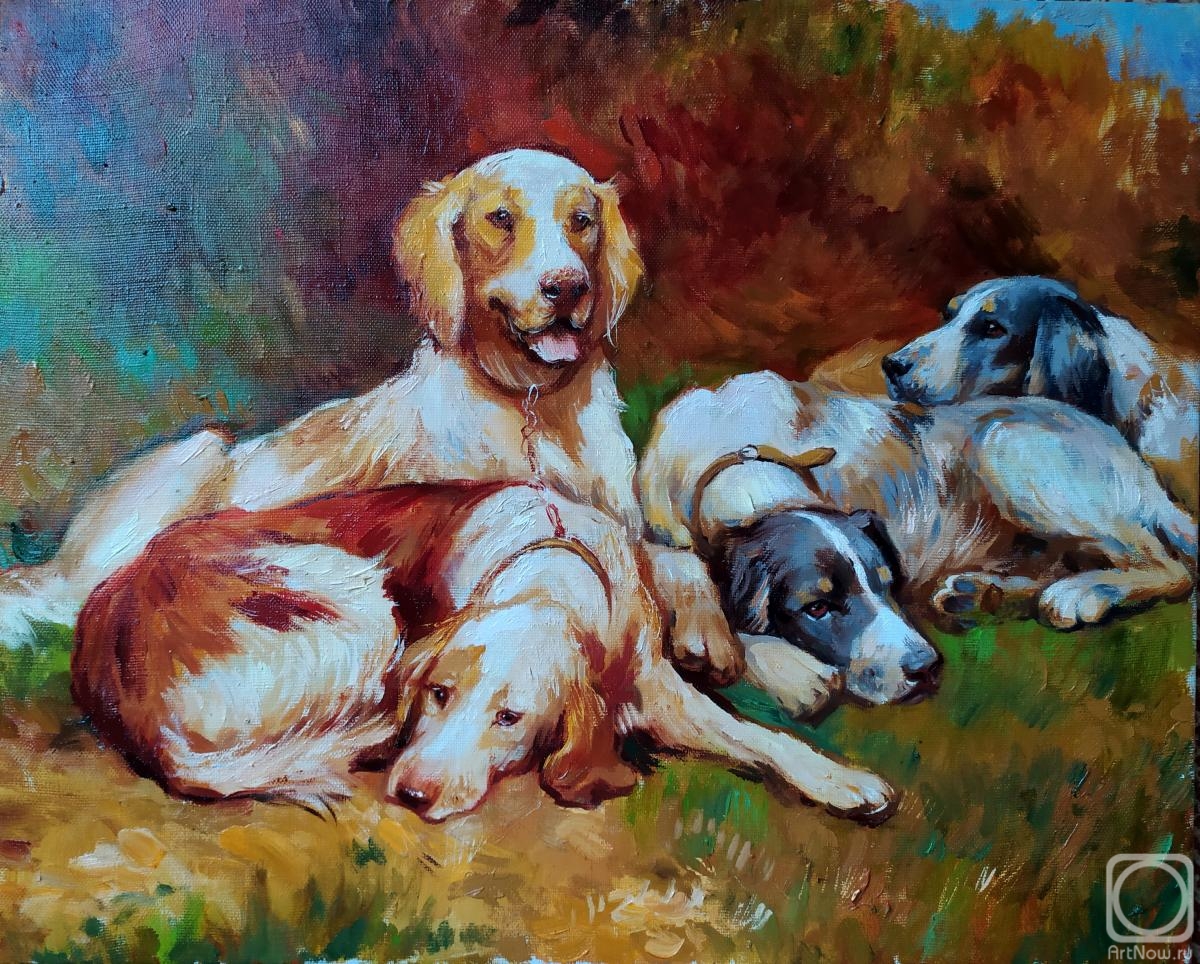 canvas/oil 50cm x 40cm 2021
The artwork is framed
A copy of T. Blinks painting "Dogs after the Hunt" is made in oil on canvas stretched on a stretcher. The work is framed in a beautiful baguette. The painting is part of a series of three paintings. All of them are dedicated to the topic of hunting dogs. The series can be presented to a hunter, to decorate a country house. This painting is the central part of the triptych. All three paintings are framed in the same way.