The Monk and the Abbot (Georgy Malakov. Copy)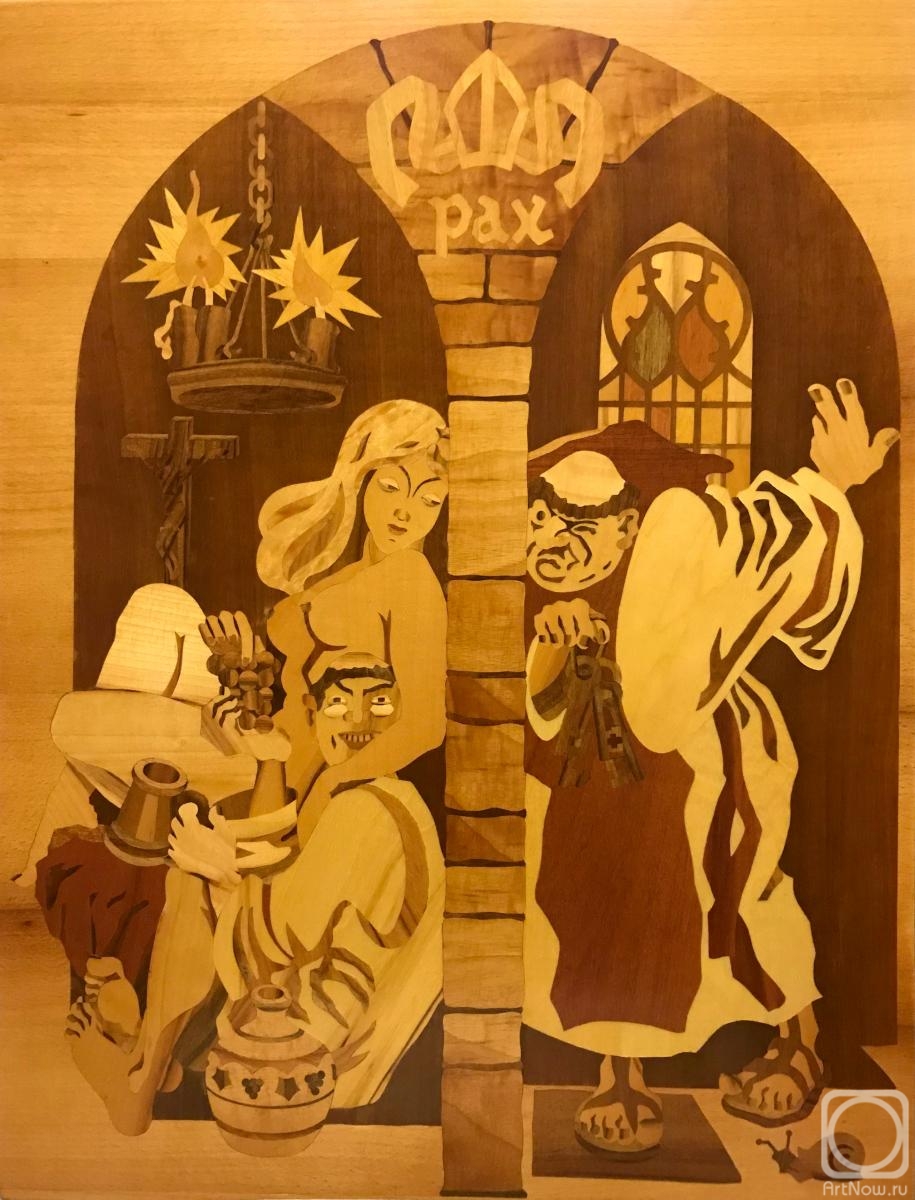 wood 57.5cm x 43.5cm 2020
The artwork is framed
Available!
Price 4785 USD

Add to cart
or
buy now
e-mail to the artist's agent
Publication date: 2020.07.27
The paintings in the style of marquetry "The Monk and the Abbot" and "Shah" were created on the basis of black and white linocuts by the famous Soviet graphic artist, Georgy Vasilyevich Malakov (1928-1979), who was the illustrator of the Giovanni Boccaccio novels, Giovanni Boccaccio an Italian writer and poet of the Early Renaissance, which had a significant impact on the development of European culture. Linocut "The Monk and the Abbot" and "Shah" were drawn as illustrations for the novel G. Boccaccio "The Decameron" by the artist in the middle of the 20th century. The linocut technique emerged at the turn of the 19th and 20th centuries as a method of engraving on linoleum and was first used to print large-format posters in Germany in 1905. In the printing industry, this technique belongs to the illustrative forms of letterpress. The popularity of linocut in printing industry increased in the post-revolutionary years due to the lack of zinc.

The works of the artist G. V. Malakov are kept in 59 museums in Ukraine, Russia and Bulgaria, in many private collections and large libraries, as well as in the Vernadsky National Library of Ukraine.

The size of the paintings "Monk and Abbot" and "Shah": 57.5x43.5 cm. Pictures are identical and enlarged compared to the originals.