Illustrations for the novel "White Nights" by Fyodor Dostoyevsky- 32/81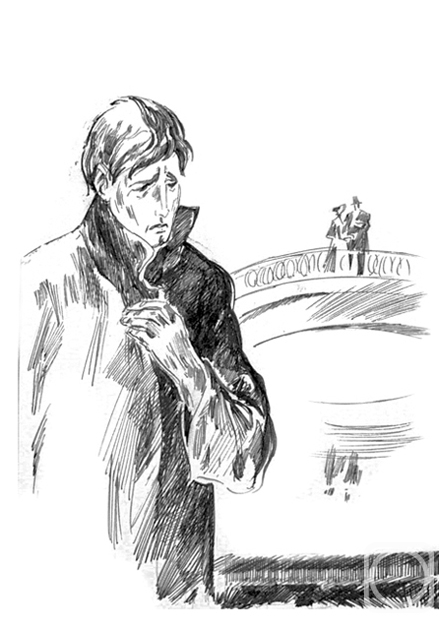 paper 22cm x 15cm 1981
Available!
Price 594 USD

Add to cart
or
buy now
e-mail to the artist's agent
Publication date: 2011.11.22
…her very tenderness to me, her anxiety, her love.. . yes, love for me,
was nothing but joy at the thought of seeing another man so soon,
desire to include me, too, in her happiness.