Licking your wounds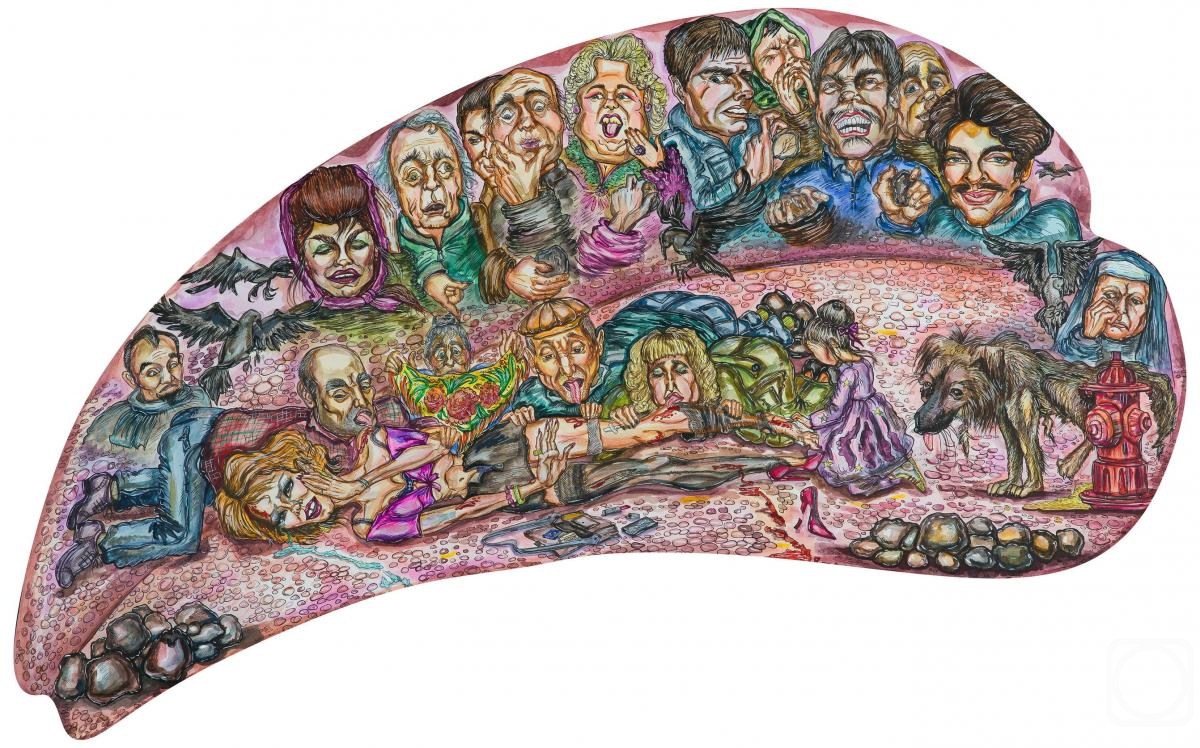 paper/water-color 40cm x 90cm 2020
The artwork is framed
Available!
Price 544 USD

Add to cart
or
buy now
e-mail to the artist
Publication date: 2020.12.13
The work is called "licking your wounds". It depicts people who see a "fallen woman" in the literal and figurative sense. She really fell, her heel is broken, she is exhausted and beaten, her fall is also moral, there is a purse with contraception next to her, her appearance resembles a prostitute. Next to it is an allegorical image of a dog that has been dragged by life, which someone likes to kick, and someone feels sorry for seeing wet eyes and flattened ears. Behind the woman is a crowd that has a different line of behavior, each gesture is created in the moment before the action begins, so that the viewer can decide for himself which side he is on. In the crowd, there is a nun who has not shown all the canons of religion compassion; and a man who himself provides services of satisfaction; and a man who sincerely felt anger and wanted to throw a stone; and a woman who is old and feels shame and despair that she may know the main character; and people who are mocking, and surprised, and those who themselves made similar mistakes. This whole cocktail of emotions is like a big overhanging cloud. The grotesque plot is that among all this crowd there are those who do not want to throw a stone, but want to cover their nakedness, wash their feet, wipe their tears, comfort, lick their wounds. Licking wounds is a visual solution of the artist, fully expressing the moral meaning.