Minus the body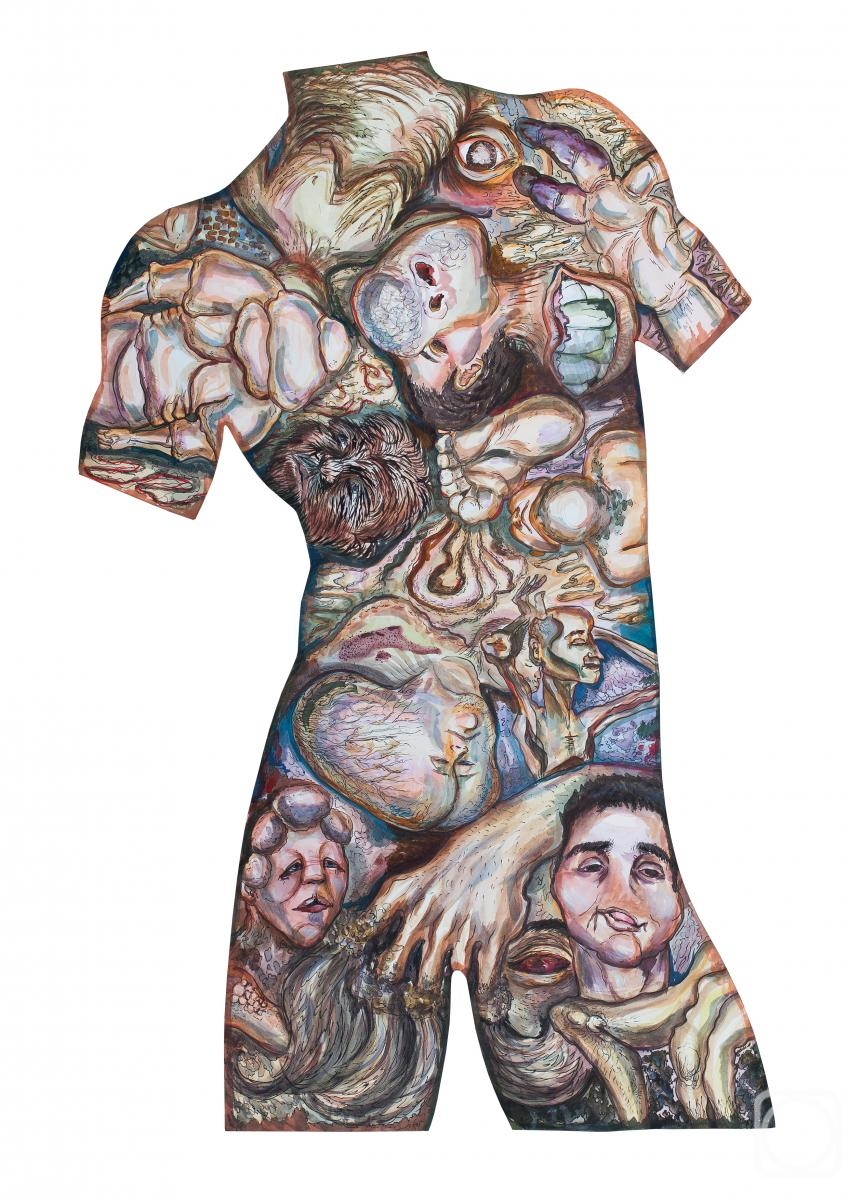 paper/mixed media 75cm x 45cm 2020
The artwork is framed
Available!
Price 220 USD

Add to cart
or
buy now
e-mail to the artist
Publication date: 2020.12.12
The artist immerses the viewer in a state of reflection in the hyperbolized atmosphere of images of a non-healthy body, as if turning inside the consciousness of a healthy person. Through the extreme exaggeration of objects in meaning, the artist evokes a feeling beyond the value of what an ordinary, healthy person born in the "image and likeness" has.