Bouquet of roses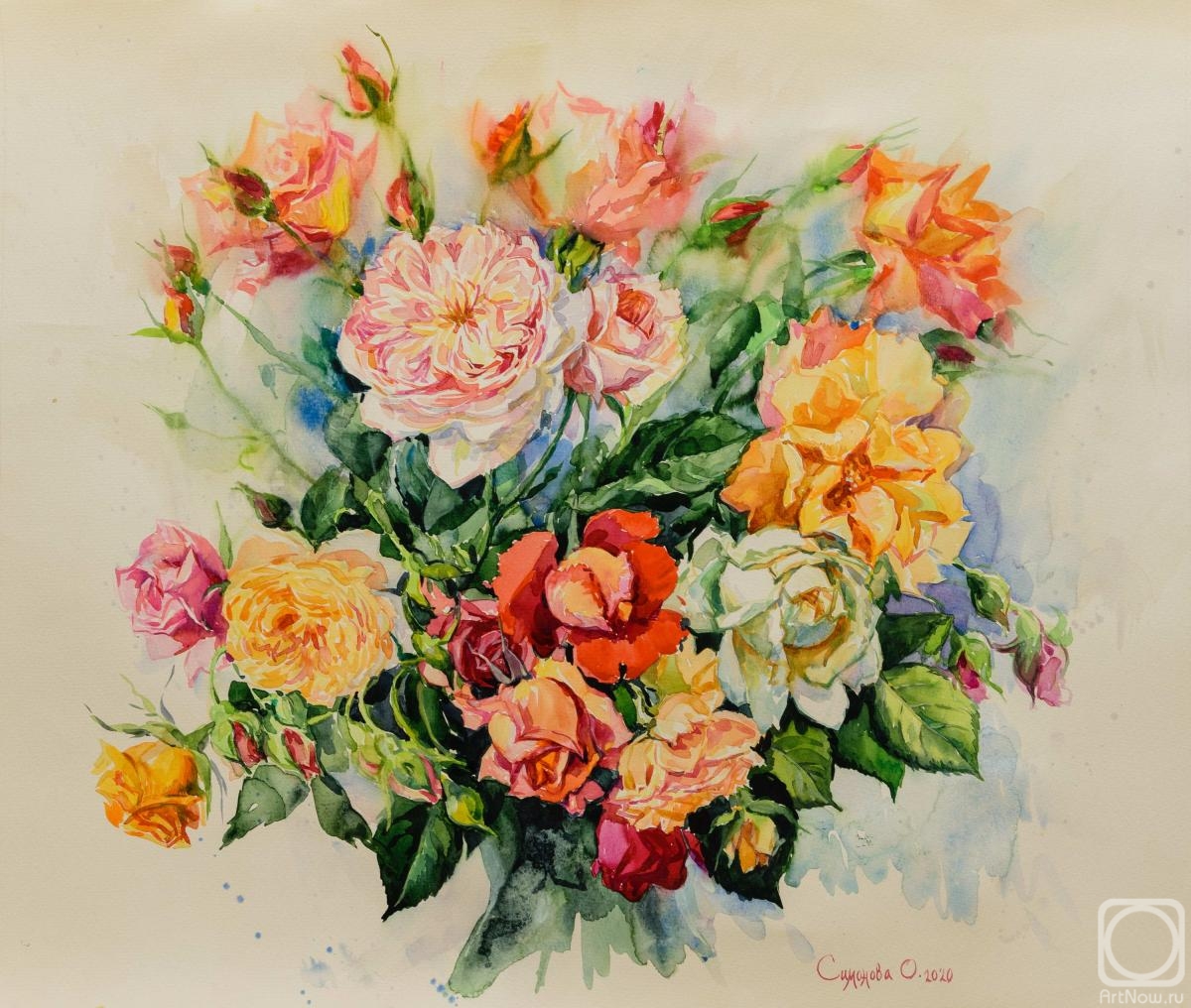 paper/water-color 50cm x 65cm 2020
Available!
Price 149 USD

Add to cart
Buy now
e-mail to the artist
Publication date: 2020.06.06
A bouquet of roses painted in watercolor from nature on watercolor paper. The picture exists in a single copy. Suitable for decorating the interior in the style of Shabby chic or Provence. Will create the mood in the bedroom. It will be a wonderful gift for a woman. The picture is not framed. At the request of the buyer, I can issue it in a mat, under glass and in a frame.