May bouquet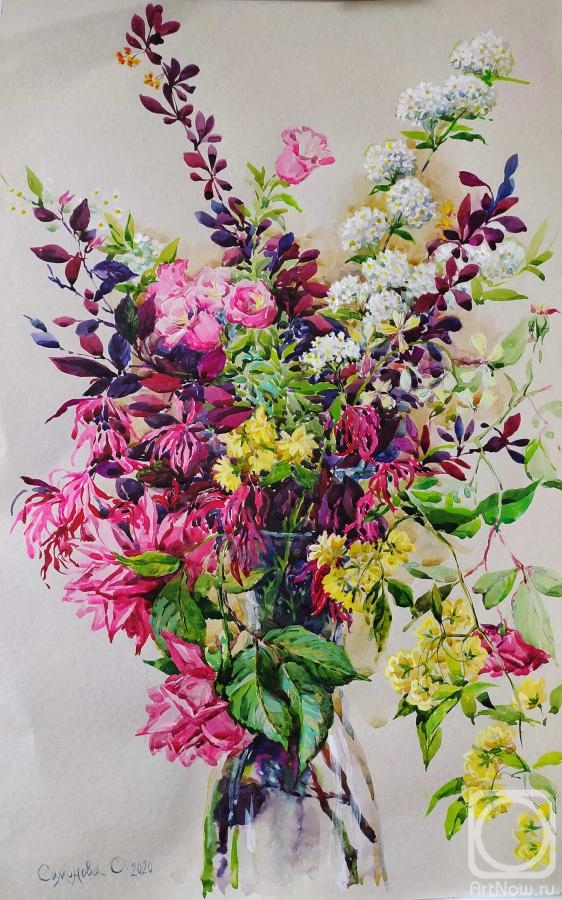 cardboard/water-color 67cm x 42cm 2020
Available!
Price 81 USD

Add to cart
or
buy now
e-mail to the artist
Publication date: 2020.05.02
"May bouquet" original graphics painted from nature with watercolor and tempera on tinted textured cardboard in gray. The bouquet includes flowers from my garden; loropetallum, spirea, roses, arugula, bell. A cheerful, bright bouquet. The work is not framed. At the request of the buyer, I can draw up a graphic sheet in a mat, under glass and in a frame for an additional fee. The picture exists in a single copy. It can be a pleasant gift for a woman, decorate a bedroom or living room.