White daffodils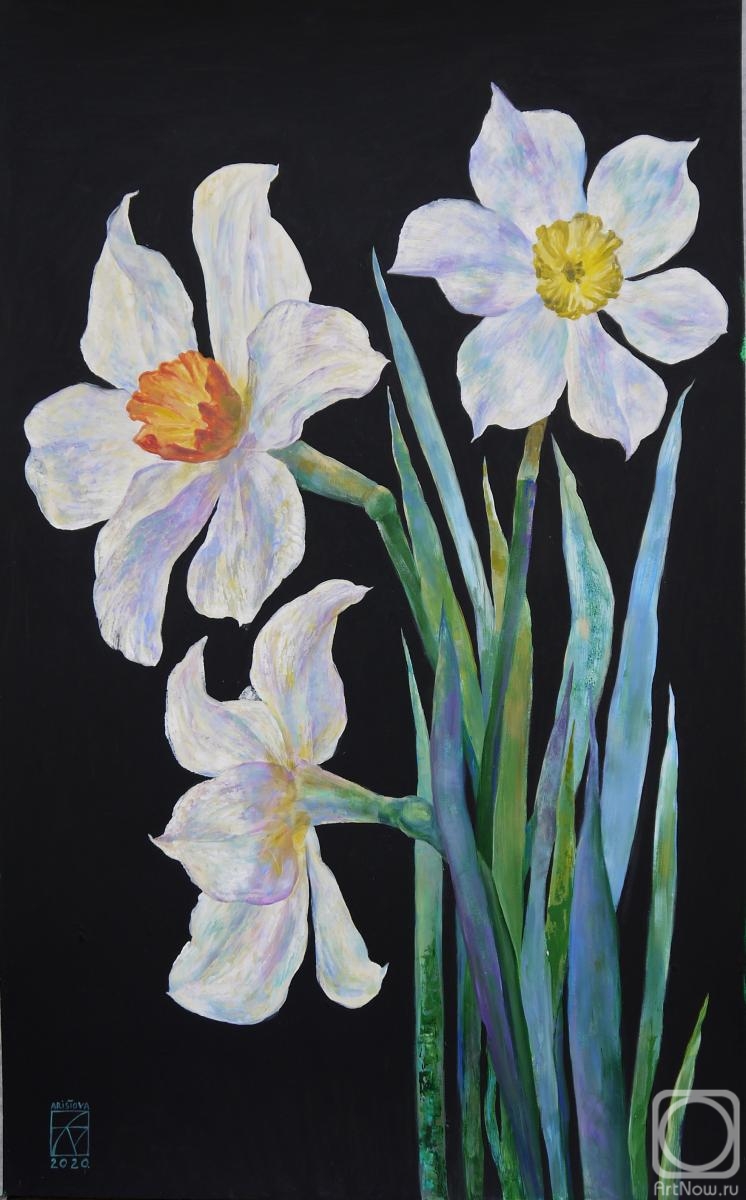 cardboard/acrylic 120cm x 80cm 2020
Available!
Price 1016 USD

Add to cart
Buy now
e-mail to the artist
Publication date: 2021.05.14
Narcissus from my garden inspired me to paint this artwork. On a decorative, black, laconic background, I wanted to capture how the sun shines from behind and penetrates through the flower petals. The work was presented at my personal exhibition, at the art center on Nevsky 8, in St. Petersburg, in the spring of 2021. The size of the work in the frame is indicated 120õ80 ñì, the size of the work itself is approximately 100x64cm. Delivery to any place in the world, at the expense of the buyer.