Sunflowers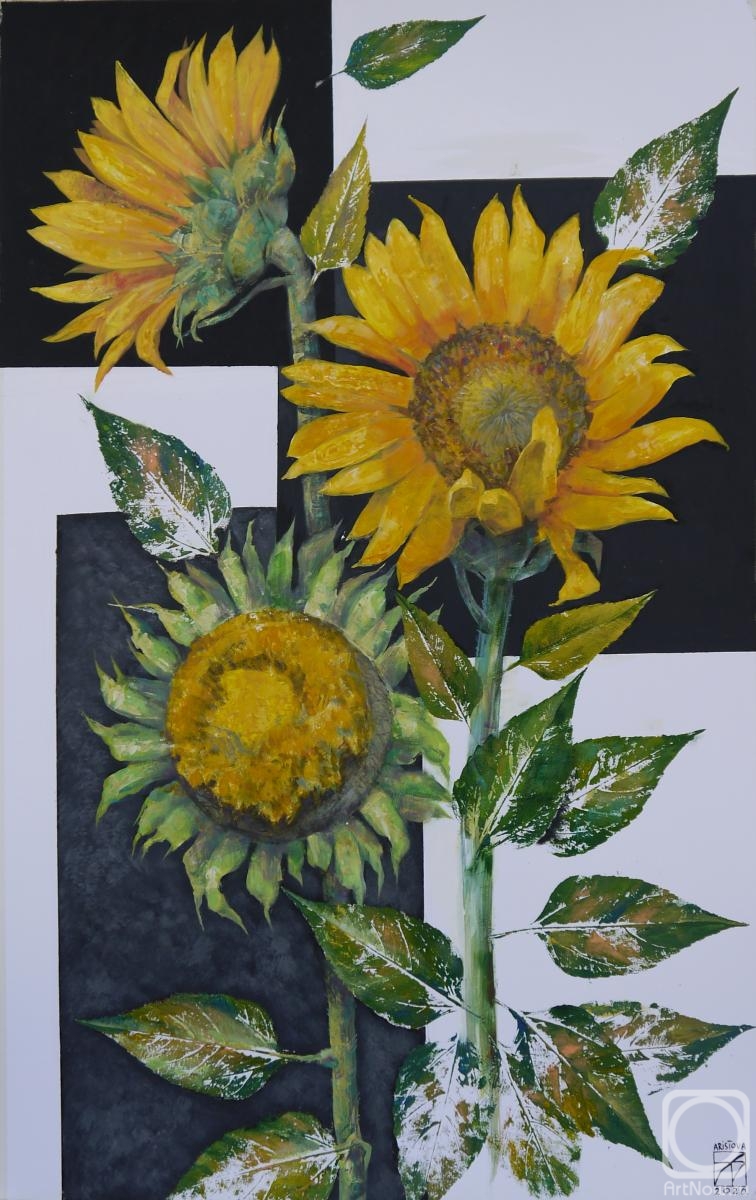 cardboard/acrylic 100cm x 60cm 2020
The artwork is framed
Available!
Price 675 USD

Add to cart
Buy now
e-mail to the artist
Publication date: 2021.05.08
I was always interested in adding styling elements to my work, simplifying something and playing on the arrangement of coloured or black spots.
I was inspired to paint this artwork by a trip by car, in August 2020, to the southern regions of Russia. Endless fields of sunflowers, the southern sun and the summer heat. After returning to the stone St. Petersburg, I wrote this work. It will fill any interior with sunlight and warmth.
The artwork have exhibited at my personal exhibition, in St. Petersburg, in the gallery Art Center on Nevsky prospect 8.