Trofimov Oleg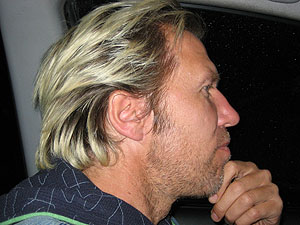 Registration 2008.01.12
ArtNow rating:
- painting: 810
- graphics: 493
Reflections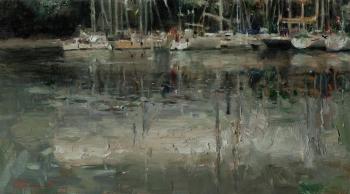 Street to the sea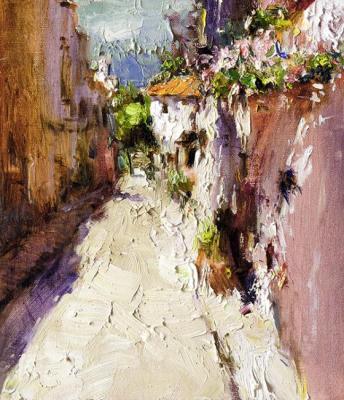 Roses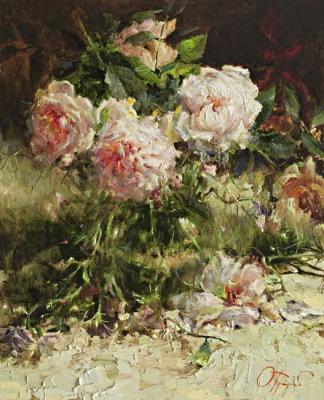 bouquet of roses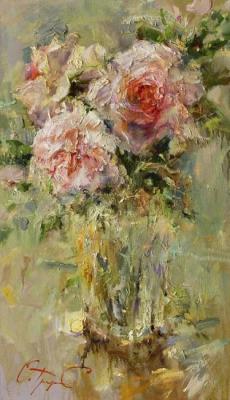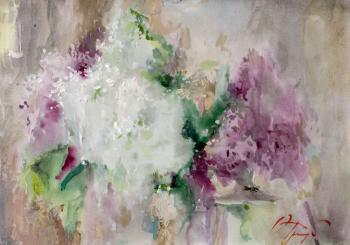 Biography
Trofimov, Oleg was born in 1962 in the USSR
From 1979 to 1984. studied in Abramtsevo School of Industrial Art - His diploma work published in the magazine "Decorative Arts".
From 1986 to 1992. studied in MVHPU b. Stroganov (Moscow Higher School of Industrial Art).
Oleg Trofimov participated in more than 20 Russian and foreign exhibitions.
His works are in private collections of prominent businessmen and public figures, as well as the corporate collections of major Russian banks and enterprises in Russia, Ukraine, Bulgaria, Poland, Finland, Sweden, Germany, Switzerland, Italy, Spain, France, Norway, Canada, United States.
In 2008, the artist for his exposure acquired Naples Museum of Fine Art (Neypls, Florida, USA) and the Dallas Arts and Crafts Museum (Dallas, TX, USA).
Since 1990 Member of the International art fairs and auctions in Italy (Venice, Milan, Rome), France (Cannes), Switzerland (Geneva), Germany (Frankfurt am Main, Vesterbah), USA (California, New York), UK (London, England. )
Since 2008, working under contract with the Weinstein Art Management Inc., Representing the interests of the artist in the U.S. and Canada. Collaborates with Lamantia Gallery (New York, USA).
Recent exhibitions and events:
In October 2010 a joint exhibition with Dmitri Annenkov in Stavern (Norway), Sensorium Gallery Gallery
Participation in the auction Barry Chapel Fine Art Auction in Los Angeles (USA), sold three works from the three presented.
In April 2011 a joint exhibition with the Norwegian artist Marit Saxegaard in Stavern (Norway), Sensorium Gallery Gallery
April 2011 started cooperation with Hillier gallery (UK)
July 2011 started cooperation with Wendelboe galleri (Norway, Bergen)
May 2014 started cooperation with Heritage Gallery (USA, Arizona)
From 10 September to 2 October 2011. solo exhibition in the gallery Oksen (Norway, Porsgrunn)
From 19 to 29 January 2012 in the exhibition MOOH "Solar Square" in the Fine art museum of Ho Chi Minh city (Vietnam)
April of 2012 participation in the Chelsea Art Fair as part of Hillier gallery
October, 2012. exhibition in Hillier gallery (UK, Stratford)
June 2013. solo exhibition in Hillier gallery (UK, Chalfont St Giles)
November 2013. exhibition in The Gallery in Cork Street, London