Stupid soul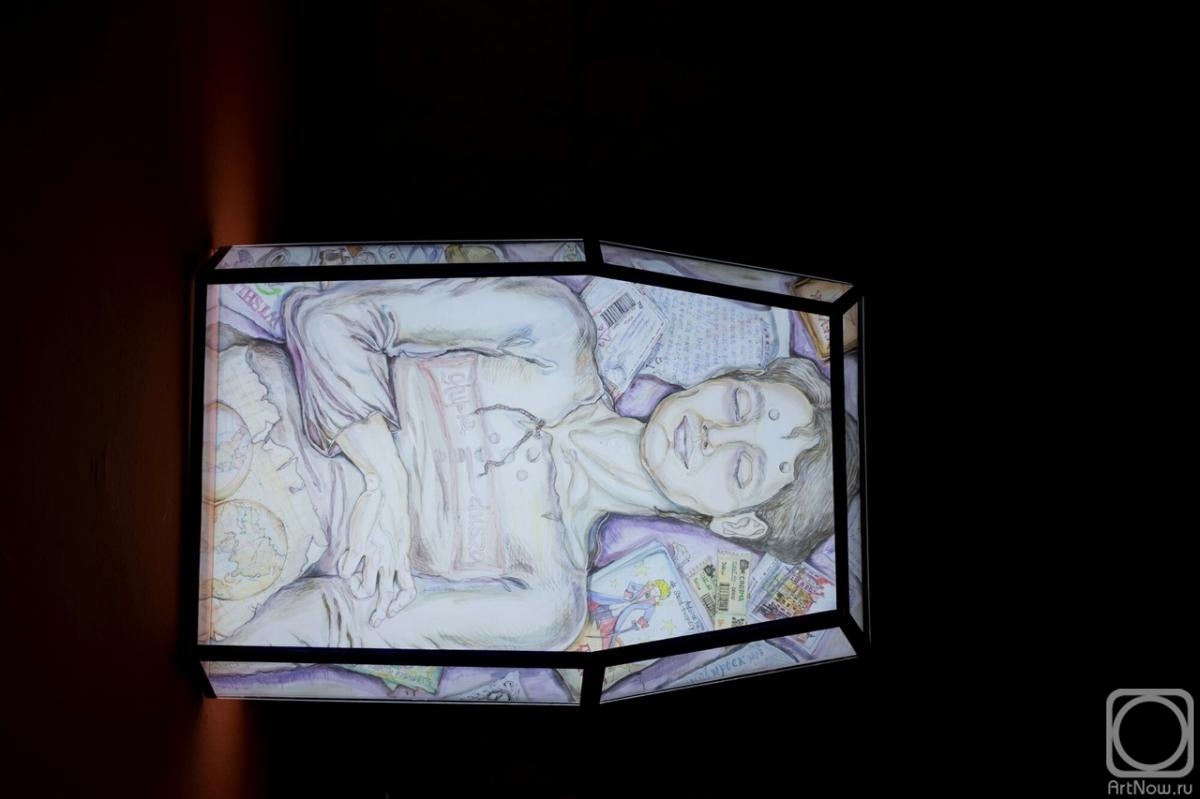 mixed media 50cm x 70cm 2020
Available!
Price 472 USD

Add to cart
or
buy now
e-mail to the artist
Publication date: 2020.08.31
The young man in the coffin
he slept so carelessly
he was so cute
what did death do
more attractive
stupid soul
give up such a body
new guy
almost unused
not yet tainted by disease
not broken by fatigue
not crushed by misfortune
a ridiculous act
its like buying new shoes
walk in them a hundred meters
remove and throw in the trash " (N. Kamenskaya)
The artist felt the poem by N. Kamenskaya in his own way. The artist created a fragment of a glass coffin that speaks symbolically to the viewer only about a fragment of a life lived. About the moments that did not happen in the life of a young man, in connection with the deliberate departure from life "stupid soul, to give up such a body". This makes it impossible for a person to saturate his life with events by committing a "Ridiculous act", "stupid". The artist wanted to analyze the topic of teenage suicide. There was a desire to immerse the viewer in the fact that "he did not live", "its like buying new shoes to walk a hundred meters in them to take them off and throw them in the trash." The installation shows that the desire to commit suicide in youth deprives a person of moments to experience simple things in life: fall in love, write a love letter, read a favorite book, see the world, buy a movie ticket for a friend on the first salary, get a tattoo-simple things. the coffin will depict the deeds not done by this young man: the love letter not written by the girl Roberta, who did not arise in the life of the young man; an unread book, "the Little Prince"; a travel map that he will never use; a photo from his first trip to Poland, which he will never visit; a wish list that he will never fulfill; the first pocket money that he will never spend; movie tickets bought with the first salary for himself and his friend; a tattoo sketch that he will never use. The sadness and tragedy in depriving oneself of the opportunity to know this world, to know oneself in the world.