Mystical Peonies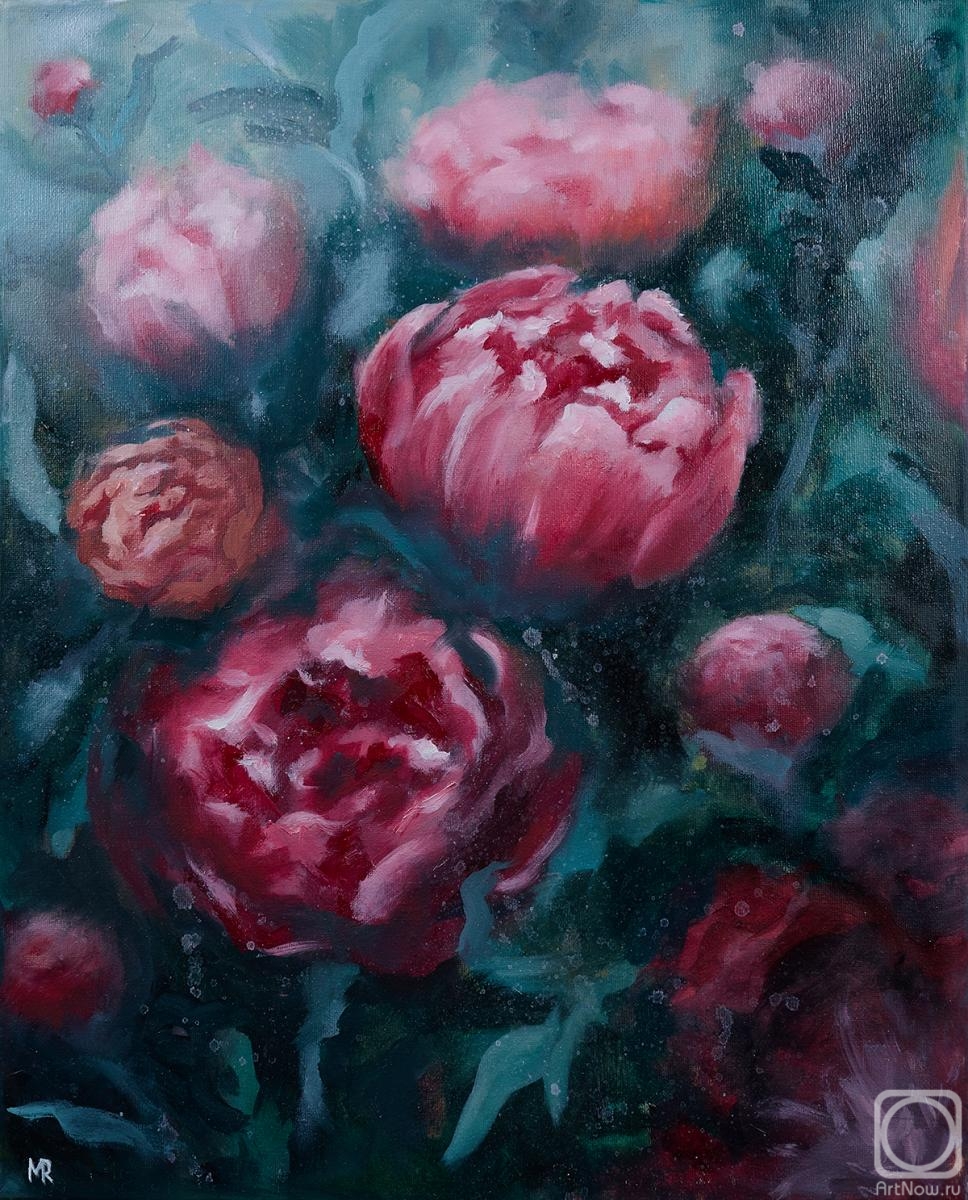 canvas/oil 50cm x 40cm 2021
Available!
Price 409 USD

Add to cart
or
buy now
e-mail to the artist
Publication date: 2021.03.27
A painting from my series of flowers. Flowers have always held a special place in my work. What could be more beautiful than a creation of nature with such a wonderful fragrance. Flowers give us pleasure, and I get pleasure by drawing bouquets. The dark color scheme creates a mystical state in the picture. The noble green color perfectly complements the scarlet color of the peonies. You see a piece of the garden with flowers, there is a feeling of cold and darkness in it. This painting can fit into discreet modern interiors.The picture is made with oil paints on canvas with a stretcher.

The painting will be packed in a box and several layers of protective materials.After receiving it, you can hang it in your interior!

The painting is covered with a varnish, which will prevent yellowing of the painting, as well as protect
it from moisture, dust, and sunlight.

If you have any questions or want to order a painting, do not hesitate to write to me!