Silent night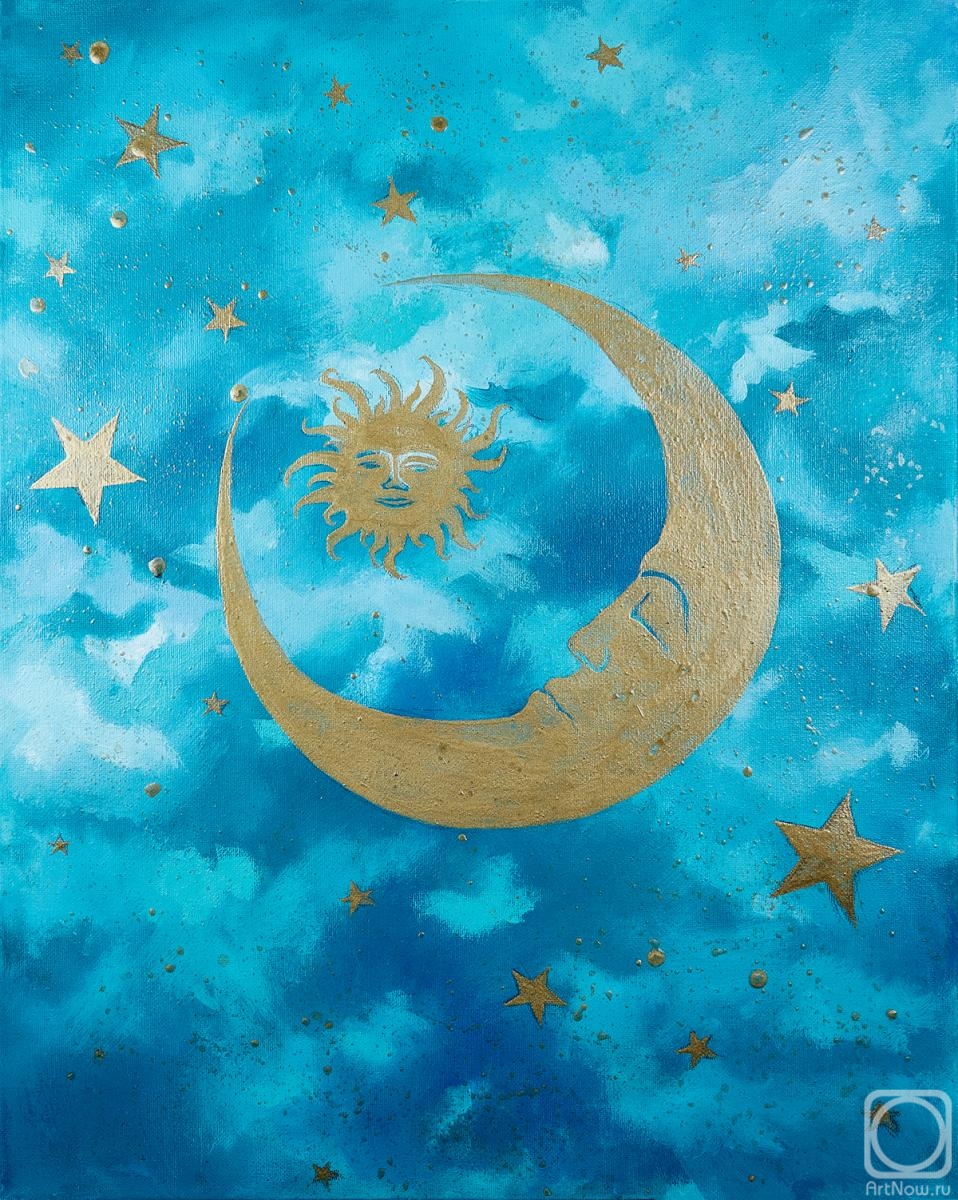 canvas/oil 50cm x 40cm 2021
Available!
Price 123 USD

Add to cart
or
buy now
e-mail to the artist
Publication date: 2021.01.31
When I look at the night sky, I see beauty in colors, like stars glow in the dark.
On a quiet night, the moon sleeps in the sky, surrounded by the sun and stars.

The colors of the painting are contrasting relative to each other. The bright yellow color of gold will stand out against the blue sky.

The painting was made with oil paints on canvas and also used liquid gold leaf. Thanks to this, the images of the moon, the sun, and stars shine as if in the sky.

The liquid leaf technique allows you to make more subtle and original images than leaf leaf. In addition, the liquid gold leaf retains the texture of the host and paints.

The picture is made with oil paints on canvas with a stretcher.

After receiving it, you can hang it in your interior!

The painting is covered with a varnish, which will prevent yellowing of the painting, as well as protect
it from moisture, dust, and sunlight.

If you have any questions or want to order a painting, do not hesitate to write to me!