Small manifestos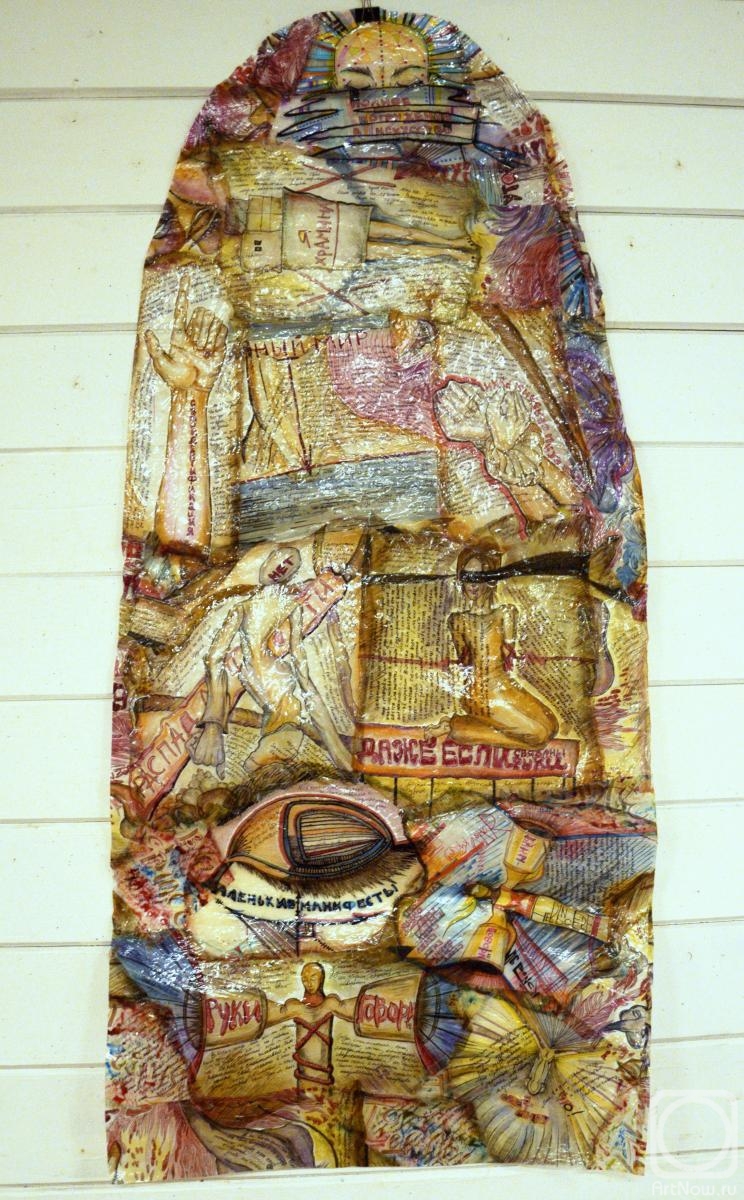 author's technics 190cm x 90cm 2020
Available!
Price 396 USD

Add to cart
or
buy now
e-mail to the artist
Publication date: 2020.12.13
The plastic utterance of the object resembles a Gothic stained glass window from the altar part, due to transparency, ephemerality, local colors and patchwork.
The work uses phantasmagoric images of the subconscious. One of the key issues that the artist often faces is the "disintegration of personality". This antimatter can cause both the destruction and the rebirth of man himself. Other metaphysical images have the same symbolism. "a man with hands-mouthpieces" is a symbol of the artists productive work, which visually loudly expresses his thoughts. The image of the being "Hramina"is a departure into self-knowledge. "Eyes that emit light" is something that only the artist sees, it is open to him alone. Chimerical images show the irrationality of the artists thoughts.
Manifestos are recordings of thoughts in the simple form of excerpts from a diary, beliefs. "If Im gone, the world wont end, Ill end if I dont create art." The artist seems to stitch all these images of beings and their own reflections into a single altar of art.
The beings themselves are present as something non-existent, visionary. They are in the world of the subconscious and at the same time they are corporeal as they influence the artists thoughts, choices, forming a new subjectivity. Thoughts become material and turn into their visual translation.
The configuration of the flaps is chaotic, but all together it is a collective image of a person who is not material, the one who is under the shell. The artist puts the soul in a clear form of traditional arched Windows of the Cathedral reflecting on the theme of immortality.