Kaleidoscope of the feast during the plague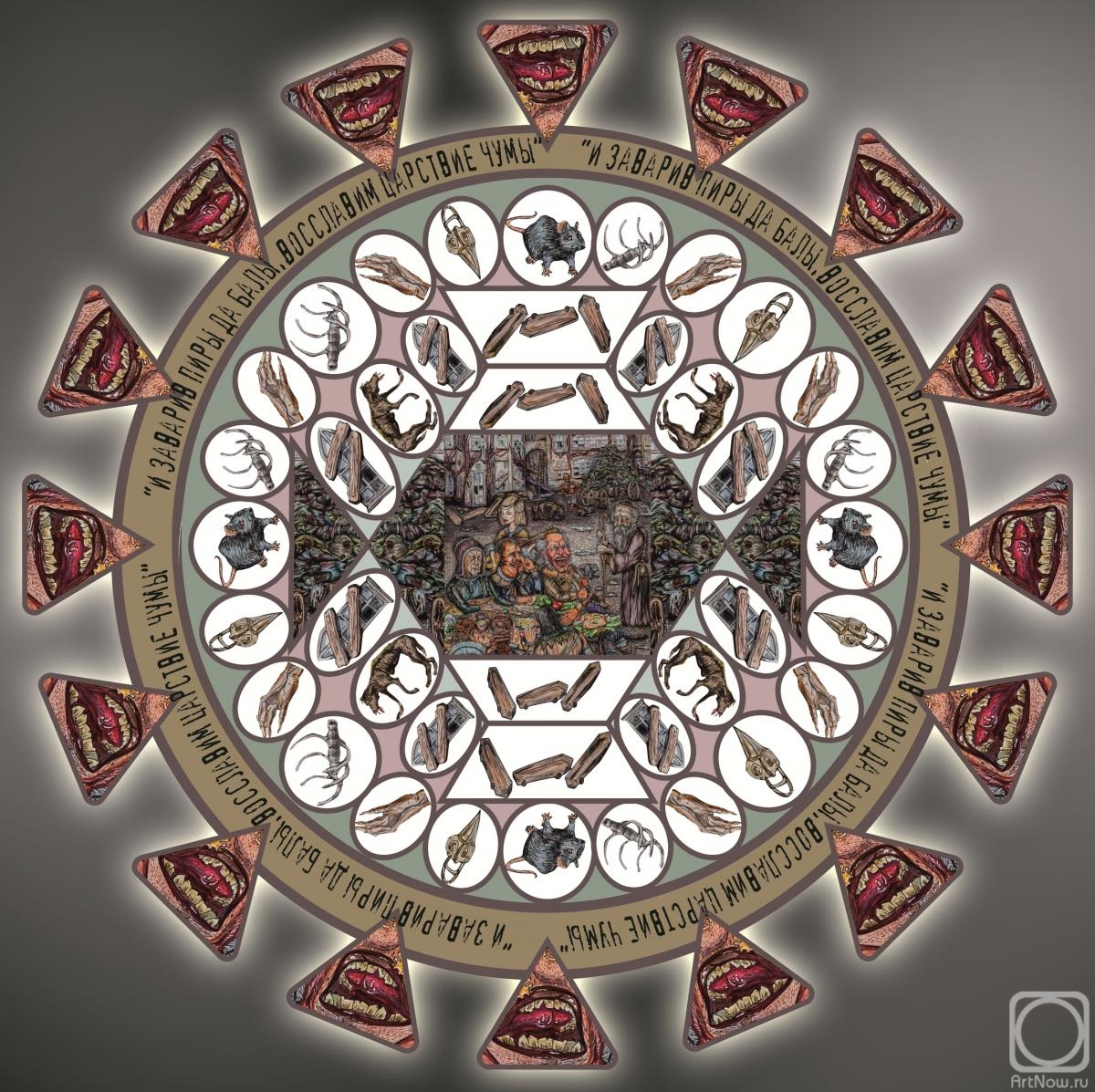 canvas/mixed media 50cm x 50cm 2020
The artwork is framed
Available!
Price 135 USD

Add to cart
Buy now
e-mail to the artist
Publication date: 2020.12.12
Coffins, corpses, masks of healers, bones, rats, hungry dogs, hands, broken Windows, sardonic laughter-these are the symbols of the"Feast during the plague". On the kaleidoscope is the inscription "and having brewed feasts and balls, we will glorify the Kingdom of the plague", namely a quote from the" ode to death "of the work"Feast during the plague". A kaleidoscope is an optical device that makes up its own picture of the world from three pieces of glass. This allusion of the artist creates a system of life codes. Rotating the kaleidoscope, there is a visual transformation of the depicted particles, the primary element will never be the same. You are a spectator and an observer, you only see what the three mirrors show you. These mirrors have their own angles and location, those that the Creator of the kaleidoscope came up with, and it is the kaleidoscope that tacks the patterns. In a kaleidoscope, light is reflected by rotating, and looking into the device we see a different number of duplicated images of several particles, they change their plastic meaning from rotation.